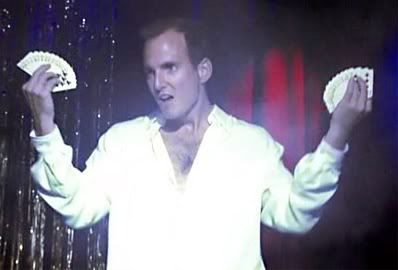 No not the awesome Europe song made re famous by the man to the left, but the last two weeks here at the Brandcenter. And shame on you if you don't know this man.

Its busting ass time for the art directors and cruise time for copywriters. Not really. Everyone is busting their asses to finish work in the las few classes still running. It makes it hard to focus as the weather gets nice and the cold beers call.

On top of this most of us have been preparing for internships in far away cities. It's been a bad year for internships as only a few from the west coast have come through with spots. I dont know whether its the economy, laziness, or anything else. It pisses me off about the professionalism of some of these shops, and their lack of contact with the school one way or another.

I'm defnitely stressed out and will promise to put as much work up here for all to see when its all said and done.

A few of the things I'm looking forward to:

May 17th (all done)
First years
Summer in NYC
Heading back to CA for a while
Catching up on sleep, maybe not.